Collegereeks door Schillebeeckx-expert Hilkert in Mei en Juni
Professor Mary-Catherine Hilkert of Notre Dame University, USA, will visit the Radboud University again in May and June. She will teach a master class on Edward Schillebeeckx's Political Theology.
Professor Hilkert is a renowned expert in Schillebeeckx's thinking. In May 2010, she gave a successful series of lectures at our University as well. We are very pleased to invite you for this new masterclass.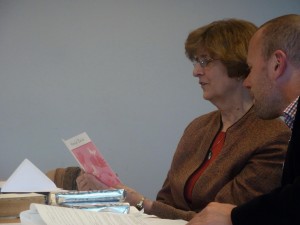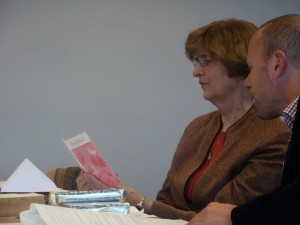 The full title of this year's masterclass is: Speaking of Salvation in a Secularized and Suffering World: Edward Schillebeeckx's Social-Political Theology of Grace. The masterclass will take three evenings and one full day of in-depth reading and discussion.
The masterclass will start in the evening of Tuesday, May 29 and continue on Wednesday and Thursday evening, May 30 and 31. On Friday, June 1, the lecture and discussion will take the entire day. Dr. Stephan van Erp of the faculty of Philosophy, Theology and Religious Studies  will give a preparatory lecture to this masterclass on Wednesday evening, May 9. You can find the program here.
All students, as well as alumni and others interested in Schillebeeckx's thinking, are welcome and invited to register. When you are a student, please register via Osiris: FTR-OTR752: Schillebeeckx's Theology. Credits: 5 EC. Others are asked to register through dr. Stephan van Erp (s.vanerp@ftr.ru.nl) or Mijke Jetten (contact@schillebeeckx.nl).
The fee for participation 80 euro. When you are registered as a Friend of the Edward Schillebeeckx Foundation (http://schillebeeckx.nl/donatie), you only pay 65 euro. Registered students  participate for free. Your registration is final after payment of the registration fee. For payment please contact Mijke Jetten (contact@schillebeeckx.nl). Please register as soon as possible, as only a limited number of people can take part.
More information, like a study manual and literature, will follow shortly.
and its practitioners are considered as image experts
valentino
MORE Food That Looks Like Dicks