Public lecture Hilkert on Schillebeeckx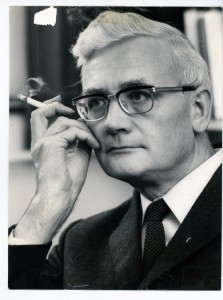 Hilkert also holds a public lecture in English as visiting professor at the Radboud University Nijmegen on behalf of the Edward Schillebeeckx Foundation. This lecture – 'Edward Schillebeeckx. The Theological Legacy' – is part of the here under mentioned masterclass, but it can also be vistited seperately.
Date: May 27th, 20.00 – 22.00h. Location: Aula Radboud Universiteit Nijmegen. Speakers are – besides professor Hilkert – professor Ellen ten Wolde and professor Erik Borgman. See for more information the Soeterbeeck Programma (in Dutch). The press release and leaflet are added tot this post. It is adviced to sign in quickly.
She did crash it
woolrich jassen
Secret Angel Selita Ebanks hints at retirement