Symposium on the theology of Schillebeeckx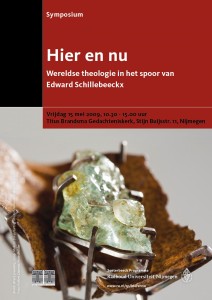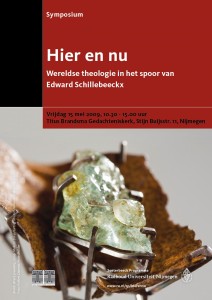 'Soeterbeeck Programma' (Radboud University Nijmegen) organises this May a symposium on the theology of Edward Schillebeeckx. Scientists will search for important questions in the fields of economics, health care and spirituality, partly from the perspective of Schillebeeckx' theology.
Speakers: prof.dr. Ben Vedder, dr. Stephan van Erp, prof.dr. Erik Borgman, Jonas Staal, dr. Annelies van Heijst, prof.dr. Frans Maas, drs. Hanneke van Laarhoven and dr. Erica Meijers.
The symposium is organised at May 15 2009 from 10.30 untill 15.30 o'clock. Location: Titus Brandsma Gedachteniskerk, Nijmegen. For more information / subscribtion click here.
How A Bride Wear Fashion Hair Jewelry And Accessories
wandtattoos
Video Rights to FUNimation for Animated Series