Materials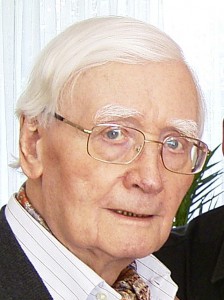 Bibliography
In 1997 Ted Schoof O.P. and Jan van Westelaken published a bibliography (English) of Edward Schillebeeckx's work. In 2003 the years 1997 – 2002 were included in the document. The bibliography was renewed and completed in 2008 and 2010.
Schoof has also made available a bibliography of secondary literature (English) on Schillebeeckx. In 2012 the bibliogaphy was renewed and completed by him.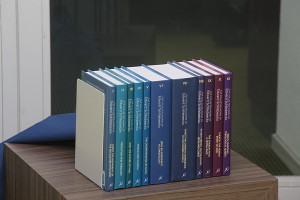 Collected Works
The past years, the Foundation made a lot of effort to realize the publication of an 11-volume Collected Works of Edward Schillebeeckx. The Collected Works are for sale at Bloomsbury.
Syllabus
In May 2004 the Foundation Edward Schillebeeckx has digitalized the syllabus Hermeneutics (Dutch) of prof. Schillebeeckx. These lectures can be read and downloaded here. Remark: the current version isn't completely according to the original text. For that reason, the syllabus is being revisited currently.
Inaugural lecture
The inaugural lecture (Dutch) of prof. dr. Robert Schreiter, holding the chair  'Theology and Culture' by the Edward Schillbeeckx Foundation from 2000-2006, has been published digitally.
Soeterbeeck-symposium
At May 15 2009 Stephan van Erp and Frans Maas held a lecture at the Soeterbeeck-Symposium Here and Now. Wordly Theology in the trail of Edward Schillebeeckx.
Relevance Schillebeecxkx
Here you find a lecture by prof. dr. Robert Schreiter on the relevance of Edward Schillebeeckx for the 21st century. Schreiter held this lecture on october 8, 2009 for the The Kathleen and John F. Bricker Memorial Lecture at the Tulane University in New Orleans, Louisiana, USA.
Schillebeeckx memorial
At March 30 there was held a Schillebeeckx-memorial in Chicago USA. Here you find the texts that Schreiter, Chia and Sison read.